Listing Price:
$2,700,000
sold
293 Moores Mill Road, Georgetown, Kentucky 40347
|
scott County
|
124.121 Acres
Audubon Farm
---
Address:
293 Moores Mill Road
Georgetown, Kentucky 40347
---
---
Classification/Best Use:
Crop or Cattle Land, Historic Home, Horse Farm, Residential, Sporthorse, Thoroughbred
---
---
---
---
---
---
---
Audubon, lying on the historic Moores Mill in Scott County, typifies old Kentucky architecture in its gradual unfolding & adaptation of key styles.
Constructed in the earliest days of the Commonwealth, the center stone structure was built sometime after 1792. Two further additions incorporated early Greek Revival elements. A loving restoration commenced in 2019, preserving historic features while improving livability. A careful appreciation of detail is seen in the attention to the fine historic millwork and preservation of wood floors. After this full preservation, the home awaits its next steward only to complete the design of its interiors.  A completed scope of work included in the brochure points to the comprehensive restoration.
Tree-lined drives beckon visitors to the commanding façade. 124 fertile acres surround the estate, fronting on three roads. An updated guest house & farm office add gracious utility to the farm. Formal gardens with mature plantings lend further gravitas. One horse barn and several outbuildings dot the landscape, while a historic spring house overlooks still-flowing water.
Located mere minutes from Midway & Georgetown, the convenient location and manageable size hold considerable promise. The farm also retains no conservation easements.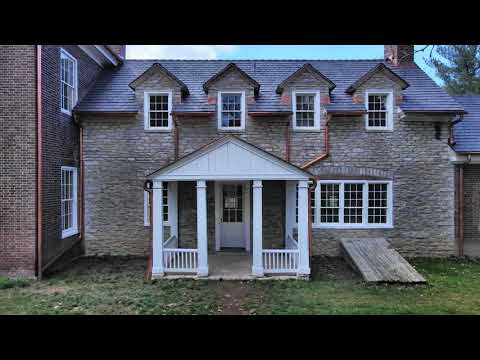 A Culture of Tradition
---
Gallery