Listing Price:
$5,175,000
sold
2905 Old Frankfort Pike, Lexington, Kentucky 40510
|
fayette County
|
254.86 Acres
CASA Farm
---
Address:
2905 Old Frankfort Pike
Lexington, Kentucky 40510
---
---
Classification/Best Use:
Historic Home, Horse Farm, Residential, Thoroughbred
---
---
---
Barns/Stalls:
6 barns, 92 stalls
---
---
CASA Farm – formerly known as Mare Haven Farm – enjoys a location of proven, historic success. In addition to its varied topography – which assists in the conditioning of successful racehorses – Lexington's Town Branch, Lindsay's Spring, and Wolfe Run Spring all surface on CASA Farm.
Because of these dependable water sources, the rich soils, and close proximity to the then-new camp "Lexington", Gov. Isaac Shelby claimed this tract for his father. The farm has thus been continuously operated as a horse farm since the 1820s.
Upon purchase in 2004, the owners set about a comprehensive restoration/renovation of the main residence (ca. 1788), as well as the horse facilities. Ninety-two stalls in six barns are brilliantly-arranged within easy walking distance of paddocks and fields which, in addition to the many miles of four-plank fencing, are all impeccably maintained.
Great expense was taken to bury overhead utility lines, resulting in spectacular western-orientated panoramas of rolling Bluegrass hills. Farm alumni include CURALINA, GOODBYE HALO, GONE WEST, KNOWN FACT, and PRINCE WILL I AM, to name only a few. And, immediate neighbors include Calumet, Darby Dan, and Stonestreet!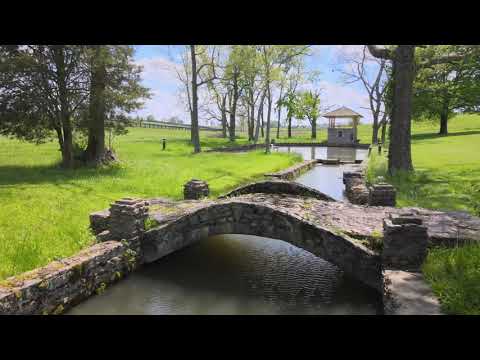 A Culture of Tradition
---
Gallery