Listing Price:
$3,100,000
sold
3605 Watts Ferry Road, Versailles, Kentucky 40601
|
woodford County
|
272.69 Acres
Seldom Scene Farm
---
Address:
3605 Watts Ferry Road
Versailles, Kentucky 40601
---
---
Classification/Best Use:
Crop or Cattle Land, Historic Home, Horse Farm, Land, Residential, Retreat Property
---
---
---
---
---
Barns/Stalls:
1 barn, 8 stalls
---
---
Seldom Scene Farm and its 273 acres (in three individual tracts!) epitomize Bluegrass tranquility. The current owners discovered the property when kayaking down the Kentucky River, admiring the serene, private scenery and verdant woods. They eventually purchased the land from descendants of the Watts family, members of whom were gifted with land grants even before Kentucky's statehood. So special is the setting that beloved painter Paul Sawyier immortalized the farm and its surroundings in his Lover's Leap and other works. National Geographic showcased the farm & its descendants in its May 1974 edition feature on the Bluegrass.
The Kentucky River ambles aside the farm for 1.5 miles, a glistening backdrop to the three residences, horse and tobacco barns), dense woods, open fields, and trails. A well-maintained driveway leads to the picturesque main residence.The residence (c. 1992) is a light-filled homage to Kentucky craftmanship, constructed with Douglas fir and Western Red Cedar. The two-story residence boasts a dry stacked stone fireplace and a desirable first-floor primary suite.
A charmingly-restored, original c. 1812 cabin makes for a lovely guest cottage. With the farm's proximity to attractions like Woodford Reserve (4 miles), Castle & Key (6 miles), Buffalo Trace (13 miles), Buckley Wildlife Sanctuary (4 miles), Keeneland (18 miles), Kentucky's State Capitol (13 miles), the cabin presently serves as a coveted Airbnb. The cottage's door (sourced from the original log cabin's walls and floors) bids you welcome. The sunny spaces boast historic hand-hewn logs, as well as warm, modern-rustic details.
Another historic cabin has been converted for additional guest or employee housing. Two garages (one with an apartment & art studio) protect vehicles, farm equipment, & watercraft. A smartly-designed horse barn add 4 stalls and further storage, while two classic tobacco barns add 4 additional stalls and nod to the farm's agricultural heritage. Fenced paddocks provide equine utility.
Recreational opportunities abound for fishing (whether in the river or two ponds), hiking, sporting clays, hunting and boating. A wildlife observation tower allows breathtaking views. Much of the farm remains wooded, creating a haven for deer, wild turkeys, songbirds, foxes, coyotes, owls, wood ducks, bobcats, raccoons, & more. Several conservation projects have preserved native trees, as well as grasses and wildflowers. Seldom Scene has also been well-known for its cultivation of champion alpacas, and has been a successful home for horses, llamas, sheep and goats.
Some furnishings included with the sale, as well as the ability to transfer Airbnb business. Call listing broker for details.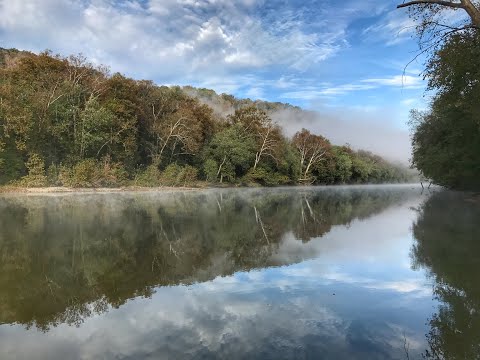 A Culture of Tradition
---
Gallery