Listing Price:
$2,132,500
sold
5508 Russell Cave Road, Lexington, Kentucky 40511
|
fayette County
|
94.58 Acres
The Talbott House
---
Address:
5508 Russell Cave Road
Lexington, Kentucky 40511
---
---
Classification/Best Use:
Crop or Cattle Land, Historic Home, Horse Farm, Residential, Sporthorse, Thoroughbred
---
---
---
---
---
Barns/Stalls:
1 barn, 13 stalls
---
---
---
This farm is fully functional with prime soils! Situated down a long, mature tree-lined drive, The Talbott House is a classic Kentucky style home built in 1830. It features a copper roof and offers today's amenities in a historic & beautiful setting. The 5,999 sq.ft. home has a fabulous chef's kitchen, beautiful enclosed sun porch overlooking the garden and numerous parlors, all in an open & inviting floor plan. Additional features include an elevator, master suite with patio, and an expansive master bath. The well-executed 13 stall barn has a heated office, lavatory and hot water in office. Also: 3BR/2BA manager's home, 66-foot round pen, two run-in sheds, Varnan heated field waterers, and metal equipment barn. Immediate neighbors include: Castleton, Dixiana, Hester Equestrian, Mt. Brilliant and Spendthrift. The farm is only 20 min. to Downtown and 10 min. to the KY Horse Park; an extremely sought after location at the height of convenience. Seller is a licensed real estate agent.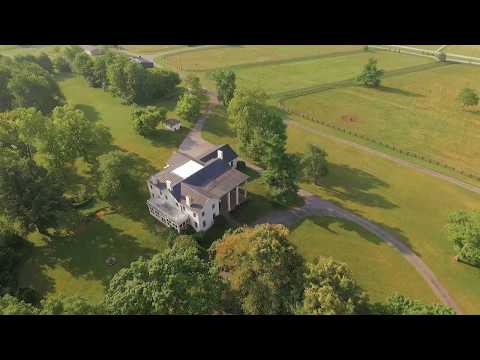 A Culture of Tradition
---
Gallery